Interview
Interview: Franclin NKEMTANG, CEO Afrik Jobs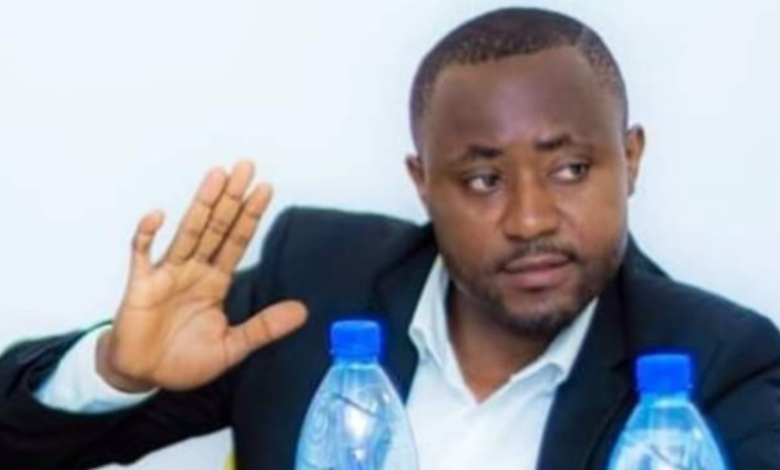 The Problem of Youth Unemployment and Economic Development remains a major worry  which requires timely intervention for redemption. To bring about a change, there ought to be dedicated and experienced front-liners to show the way. Mr Franclin NKEMTANG, CEO and Founder of Afrik jobs ltd, is one who has taken a major step to provide a long lasting solution to the favour of all stakeholders. He believes the solution lies in  job, Entrepreneurship and Banking Fair. There's so much to look out for.
Super promo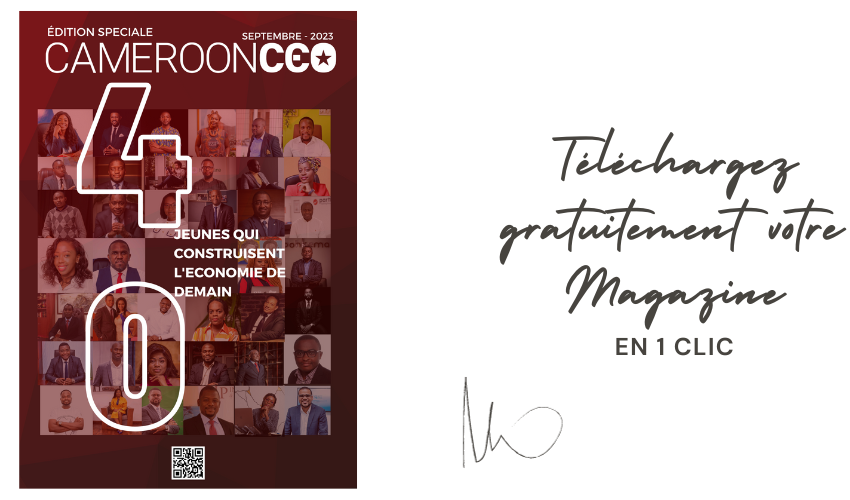 Mr Franclin NKEMTANG, You are the Founder and manager of Afrik Jobs Ltd, How did it all start?
I Nkemtang Franclin Fietsop, founder of Afrik Vision Group of Companies. This group constitute 3 companies namely, Afrik Jobs Ltd, Benford Consulting Ltd and Afrik Constructions Ltd.
My journey has been so excellent. I started my career as a lecturer in Catholic University Institute of Buea after graduating from the University of Dschang in 2015 with a master degree in accounting and audit. I resigned from this university after two years of service to pursue my passion which is entrepreneurship. I founded my first enterprise, Horizon Consulting and Investment Enterprise which I later on changed the name to Benford Consulting Ltd in 2017 as an accounting and investment company. I equally founded Afrik Jobs Ltd in 2020 as a human capital development company and Afrik Constructions in 2022 as construction company.
Why and what is the job, entrepreneurship and banking fair?
The Afrik Jobs: Career, Entrepreneurship and Banking Fair, is out to bridge the information gap between potential 'employees', 'academia' and 'financiers' in a bid to guarantee a focused, vibrant and intentionally driven youth for a more prosperous Cameroon.

The event is out to provide more information on employment opportunities for young Cameroonians both locally and internationally. It equally creates an opportunity for young Cameroonians to have access to funding for their projects through the company and equally from venture capitalists and angel investors.
Why Banking Fair? Banking Fair because Cameroonians are so unbanked, Cameroonians are not friends to the bank, I have never seen any rich man who is not a friend to bank. We want to use this event to provide financial education, which we have already been doing through seminars to young Cameroonians. We want via this event to help young Cameroonians create as many bank accounts as possible and to be closer their financial institutions as much as possible for the financing of their projects.
After the first edition in Buea, Douala is now the host for the second edition, why this choice?
Douala because it is the heart of business in Cameroon. The major companies and enterprises of the country are clustered in Douala. Douala too because the city harbor's the bulk of young unemployed and underemployed which constitute the targeted population of this event.
This is an exhibition, training and recruitment fair and douala is the best place to organize it because it has all the characteristics required for its success.
It was not rational setting up a recruitment company and organizing career events in environment where there are little or no companies.
What is special about this exhibition and why should companies participate?
First of all, we are bringing together more than 100,000 Cameroonians which automatically translate into a huge market place where companies can come and make some good turnover.
We launch operation ONE CAMEROONIAN EQUAL TO AT LEAST ONE BANK ACCOUNT during the first edition in Buea. Since then, we have been very instrumental in providing financial education through seminars to young cameroonians. We insisted on the need to create, own and make good use of bank accounts and equally to be closer to their financial institutions as much as possible for the funding of their projects. So banks and micro finances will be attending this event to help young Cameroonians create as many bank account as possible.
We will screen a pole of job seekers where companies can easily pick workers from to fill their vacancies.
What will be the main features of the show?
The key focal points of this event are the Job, Career, Entrepreneurship and banking workshops that will be organized to empower young Cameroonians on the things they are supposed to know in these areas.
Enterprises and companies will be showcasing their brands and exhibiting their products and services and consequently, making some good turnover.
Young projects owners will pitch their business ideas in the eyes of grounded projects evaluators in order to attract financing.
We will be having recruitment sessions. A corporate dinner at the end at Kristal Palace to grace the event.
What do you seek to achieve through the exhibition?
Train and link young Cameroonians to employees.
Use the platform to create 2,000 direct jobs and 10,000 indirect jobs, that is work experience that will subsequently lead to employment through Afrik Jobs Academy.
Fund at least 10 youth projects at a tune of 500,000 frs per project. Help start ups and small and medium size enterprises gain visibility.
What Promises have you for the Youth of Douala and your partners as well?
Powerful and transformative trainings on jobs, careers, entrepreneurship and banking. Create thousands of job opportunities for them through our partner companies. Provide seed capital, train and mentor and link them to investors for huge investments.
Any last words?
We are inviting all young Cameroonians (students, job seekers, underemployed and even the employed) to attend this impactful event as some will be picking up their dream jobs, others will acquire the skills required to better position themselves for an ever-evolving job market and others will be receiving funding for their projects.
We equally invite companies and enterprises to massively subscribe for this event to expose their brands, gain visibility and notoriety, make some good sales turnover and subsequently recruit talented young Cameroonians to fill their vacancies.