Nos CEO
Jacques Eone, An Advocate for Technological Inclusion
Demystifying Robotics in Africa is the mission he has chosen to embark on. Visionary, Bold and resilient, are best attributes to describe the person of Jacques Eone, CEO of Sparte Robotics. He is one Man who through his experience believes in the immense contribution to productivity that robots would have. He is an Advocate for the popularisation, the Practical use of technology and the importation of machines that can increase Productivity in Africa. Motivated by firsthand experience amassed over the years, he is a Proud African who believes Africa has more to Offer. Passionate about the importance of Robotics in the African Context, cognisant of the transformation it could bring, in 2018, he Co-founded Afrobots, a non- profit organisation whose first goal was to connect primary and secondary school youth with the basic technological tools needed to design robots and other automotion solutions. He is a man who carries the vision of effecting Change with visible results.
Super promo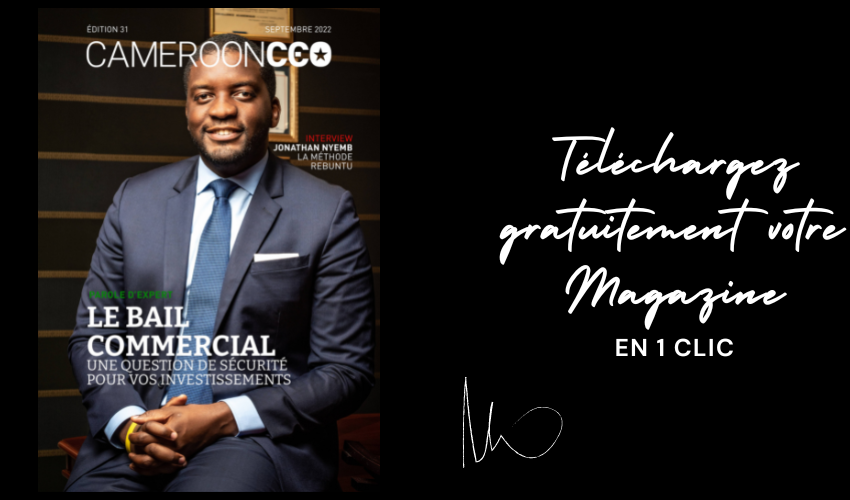 Relentless concerning the need for a better understanding and technological inclusion to ease daily living, he is working hard to see a digitalized economy. He is the Associate Founder of CENTHORUS Corporation, aimed at using new technologies for analyzing large data flows, such as artificial intelligence, in order to offer clients powerful and efficient software tools.
Through many trainings and seminars, with the quest to empower, he's been able to denote that African youths are dedicated and talented with the need to be guided to economic and technological self-determination. His great work has equally caught the attention of the Minister of Finance, Minister of Mines and technological development, whose visits was a reinforcement of the vision to make Cameroon a technological crossroad recognized in the world.
Grounded Through hard work, cohesion and good planning, he has as goal to make Robotics Sparte become the undisputed leader in industrial engineering services and automation solutions design.
He Strongly believes that technology is the gateway to emergence for developing countries, and the only channel of perpetuation for developed countries.
As Founder and Chairman of Cameroon Robotics Association, The goal is to create a new generation of creative inventors with the mission of Africa Industrialization in 2050.

In 2021, he Co- founded Alkacun ,a simplified ecommerce solution allowing multiple purchasing options from simple distribution to auction.
Jacques Eone is dedicated to breaking the barrier surrounding the understanding and practical use of Robots in Cameroon for easy living.
Ayuk Anticilia